This past weekend was my ten year high school reunion. My fellow classmates and I had an incredible time and are already looking forward to 2024. So this post is in honor and inspired by the Tavares High School Class of 2004. Go Dawgs! (I was always meant to be a Georgia fan.)
The reunion began with the Homecoming football game, which was won 27-20! It was great to remember all of the good times in that stadium. Saturday night while we were getting our party on, the organizers handed out 10 Year Later Superlatives that inspired this post. Here are superlatives for the first half of the college football season.
The Most Loved and Hated Person in the Midwest --- Brady Hoke 
Brady Hoke has gotten bad press this week and rightly so for leaving Shane Morris, Michigan quarterback, in the game after it was fairly clear that he suffered a concussion. This is nationally publicized error by a coach that has been on the hot seat for a couple years. So who likes this guy? Every other Big 10 team, coach, and fan out there. Michigan's competitive program is in shambles until this guy is gone. Michigan fans hate him, but everyone else digs this failure.
Most Likely to have Visited Tony Romo's Bionic Back Doctor the Week of September 8th --- Bryce Petty
Baylor's quarterback, Bryce Petty, is pretty spectacular to watch. After hurting his back during the SMU route on August 31, he must of taken the next week off to visit Tony Romo's Bionic Back Doctor after he missed the ever challenging game versus Northwestern State. It seems likely they both went together following Tony Romo's 3INT performance versus San Francisco on September 7th. Things were back on track the following week for both quarterbacks.
The Team that Opened the Most Surprising Can of Whoop Ass --- UCLA 
I lost quite a bit of faith in the Bruins after their weak opening performance versus Virginia. They managed to squeak out a win. When they followed that with equally weak performances versus Memphis and Texas, I for sure thought this team was done for the next week on the road versus Arizona State. Then they decided to put on a clinic on national television resulting in a 62-27 victory. This truly shocked me. UCLA --- you have my attention --- good luck versus Utah and Oregon the next two weeks.
Most Likely to Unexpectedly Slushee the Popular Kid --- Mississippi St. 
Mississippi State usually rolls into late September with no losses until they meet up against their first tough SEC West opponent. This past weekend they shocked people when upsetting annual favorite LSU. Can they keep it up versus Texas A&M this weekend? We will see.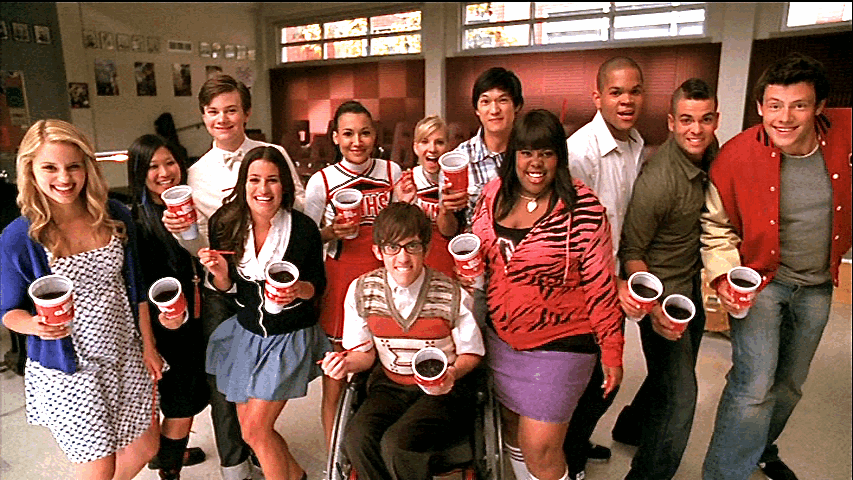 Most Heartbroken Fans --- Arkansas
Arkansas fans are still heartbroken from their mistreatment on Saturday. They nearly had an upset wrapped up against Texas A&M this weekend, then the team let the victory slip through their fingers. Poor little guy.
Most Pathetic Conference --- Big 10
OK, let's stop with the "well Indiana beat Missouri" comments already. The Big 10 is weak this year. Michigan St. finally worked its way back into the Top 10 and good on them. But the conference has suffered by weak performances against good opponents (i.e. Michigan losing to Alabama 41-14) and losses versus weak opponents (i.e. Ohio State losing to Virginia Tech).
Most Likely to have been a Beast in his Previous Life --- Todd Gurley
This is a homer thing, I know, but seriously ya'll. Watch this guy. It is impressive what he is doing. Watch below, now! Watch him versus Vanderbilt this weekend too!